Ok, so I thought I would do something a little different for today's blog post.  I get a lot of questions about when children should stop sucking their thumbs or pacifiers.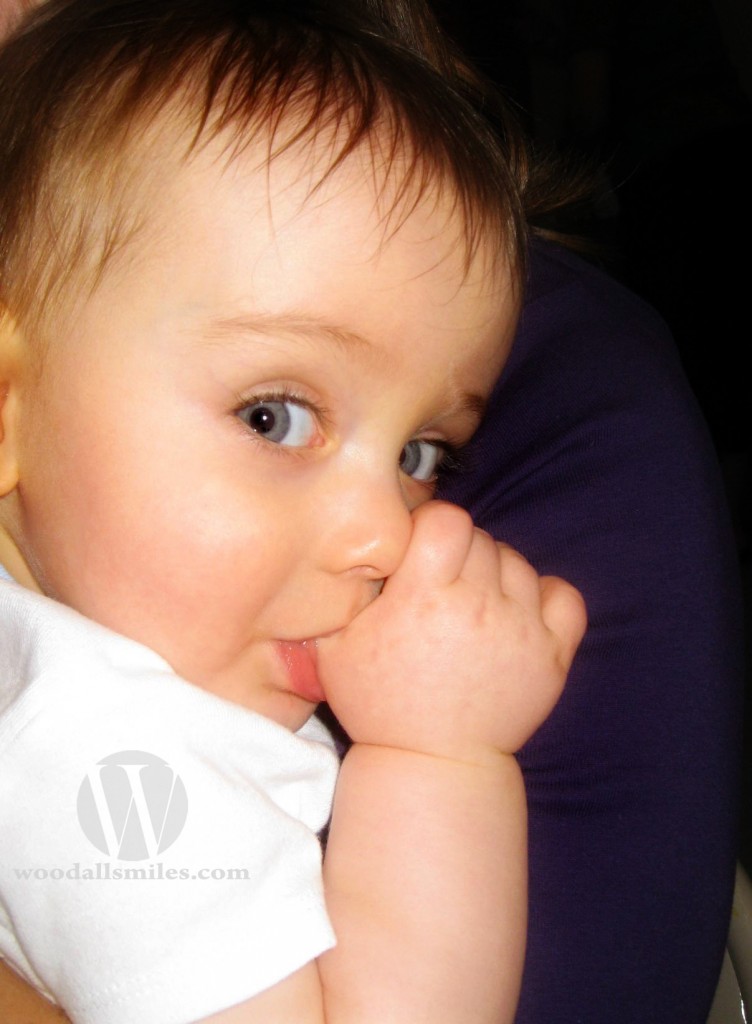 "What do I do if my child sucks their thumb?"
First don't get too worked up if they are still young!  Thumb-sucking in infant and toddler children is extremely common and really should not be a cause for concern.  Some doctors think that it is better to give the child a pacifier so that later a pacifier can be taken away more easily than a thumb :).  As far as when to worry about thumb sucking or pacifiers, most children will stop the behavior on their own before it creates any orthodontic problems.  Typically, most orthodontists, myself included, think it is best if children have given up the pacifier or thumb habit by the age of 4.  Prolonged thumb sucking or pacifier use after the permanent teeth have started to erupt (age 5-6) can cause orthodontic and dental development problems.
An anterior open bite occurs when the front teeth do not overlap or touch when the child closes their back teeth together so you can look through the space and see the tongue, this  may develop as result of the habit if it persists too long.
Also the sucking may cause a narrowing of the upper jaw and the upper back molar teeth to sit inside the lower back molar teeth.  This is called a posterior cross bite and occures as a result of the pressure from the checks as the child sucks while the permanent teeth are coming in.
A third situation that can arise is protuding front teeth.  The teeth end up coming in in front of the thumb since it is in the way of their normal position.  This means that they stick out too far,  sometimes have spaces, and are in danger of being broken due to a fall or sports mishap.
Today's comments challenge:
Post your most creative name for a pacifier or a creative way that you talked your child out of the habit?
I will start: Binkie, Paci, Plug 🙂